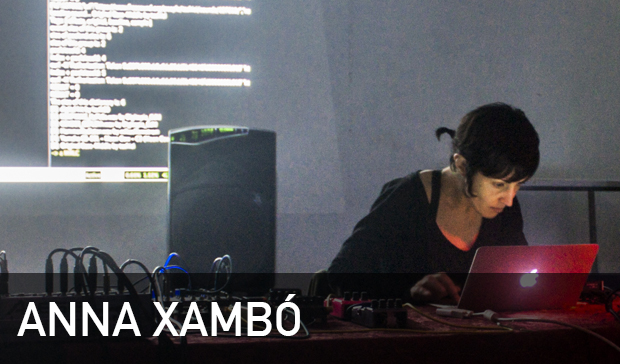 Anna Xambó is an experimental electronic music producer. Biased for being passionate about extreme digital minimalism and a past performer on bass guitar, she likes to explore the boundaries of digital sound focusing on low frequencies, compulsive rhythms, and noisy textures. Some of her works have been published under the alias peterMann through the experimental electronic music label Carpal Tunnel, which she has co-founded.
Watch Anna Xambó's performance Make Noise Not War at the 10 years of Algorave event:
Make Noise Not War from Anna Xambó on Vimeo.